Please follow & like

Listen To The Blondie & The Brit Podcast

Award-winning author Kim Hunt Harris talking about her comedic Trailer Park Princess mysteries.

In this very entertaining interview, she covers everything from her experience pitching agents, meeting Diana Gabaldon in an elevator, to how she successfully works with Scrivener.

Kim shares with us her unusual writing process of piecing her stories together and how she keeps her readership satisfied by bridging the gap between longer novels with short stories.
Latest Tweets

Two Free Exclusive Short Stories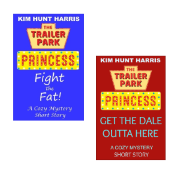 Get two free exclusive short stoies by Kim Hunt Harris - The Trailer Park Princess in Fight the Fat! and Get The Dale Outta Here -
Click Here
Book Reviews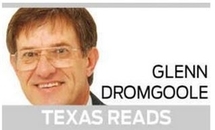 Syndicated newspaper columnist
Quotes from Glenn's newspaper column review of The Trailer Park Princess and the Middle Finger of Fate
" I couldn't put it down... It's an entertaining read - blending humor, murder, friendship and faith into the mix."
Get Your Free Copy Today!
Click Here